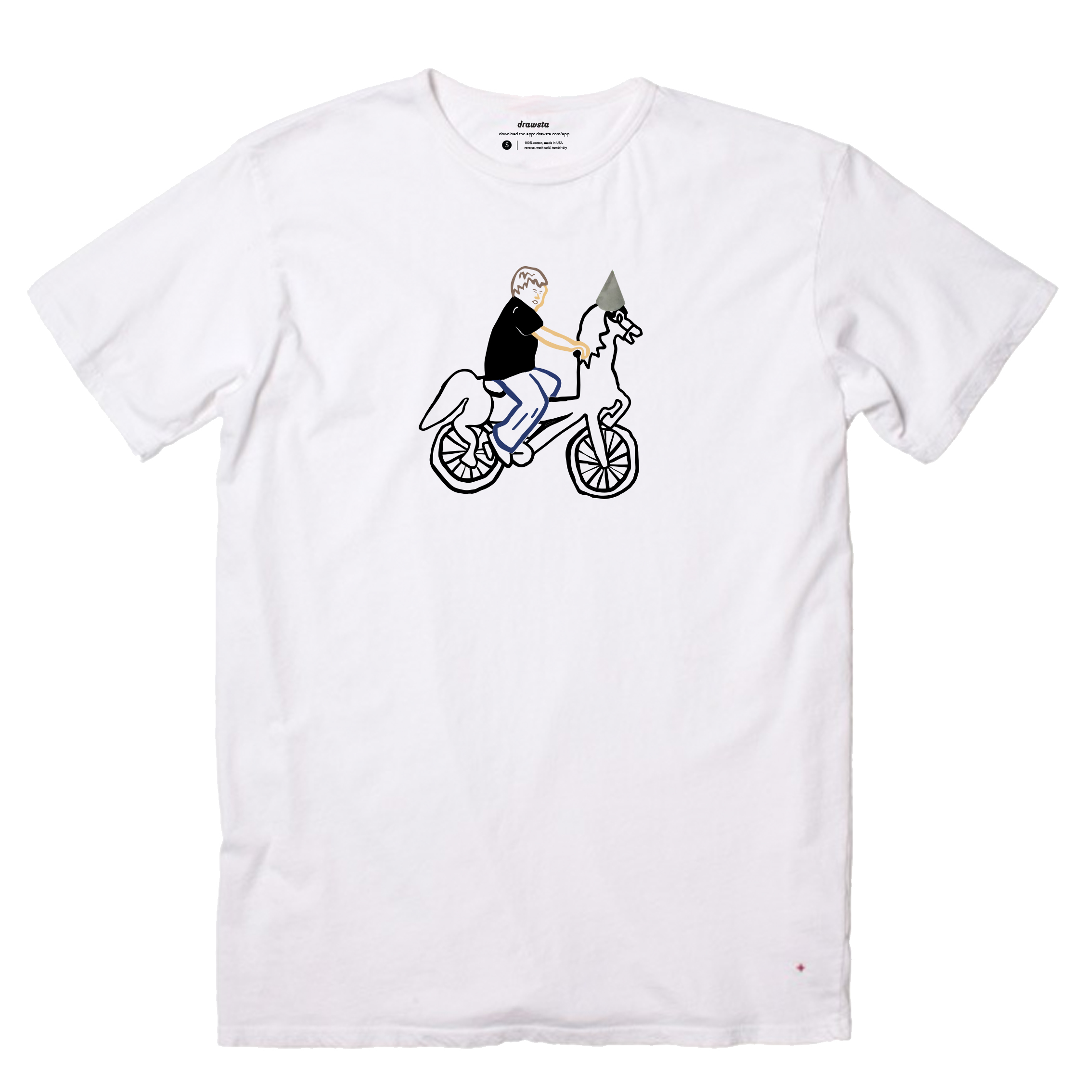 RANDOM
LIMITED EDITION NOW OUT OF STOCK
There are 2 states of this limited edition t-shirt: static & animated.
When not using the app, it's a t-shirt with a graphic of a dude on a moto unicorn that has a horn printed with foil. Zoom in; check 'em out. With the free app, you get multiple t-shirt animations. The animations track on the tee and are 'random', kinda like a wildcard - unpredictable yet gratifying. If you like pop culture, weird references & timely internet stuff - this is for you. Record gif and real-time videos to share the changing layer of animations & mixed media.
Have questions or animation requests? Check out our FAQ's or contact us.
sold out
The tees change weekly - follow along on Instagram.